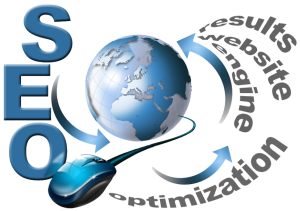 Search Engine Optimization (otherwise known as SEO) is the process of affecting the visibility of a website or a web page in a search engine's natural or organic search results. As one of the best SEO companies in Malaysia, CLOUDROCK aims to get you in the Top 10 rankings or the first page of SERPs (Search Engine Results Page). In a nutshell, we do this by increasing your website's relevance and importance with regards to your chosen keywords.
Through local SEO, Malaysian businesses are now able to reap the benefits of increased online visibility. Your customers will look for and find you online when they need you. Results? You get warmer and more qualified leads.
Still hesitating about SEO Malaysia?
Imagine the Internet as the largest shopping center on the planet. You would immediately understand the importance of having a great location, right? You want somewhere with great traffic, like in front of the entrance or near the escalators. This is what SEO can do for your website – placing it in front of a lot of traffic.
You will start noticing a rise in your search engine rankings within months. Most of our Asia SEO clients start seeing real progress and a return on investment (ROI) before 4 months are even over. While your website slowly climbs its way up the SERPs (search engines results page), you will probably notice increased traffic and leads.
[contact-form-7 id="279″ title="Untitled"]
Facebook Comments
comments